The Donna Holt Siemiatkoski Genealogy Volunteer of the Year Award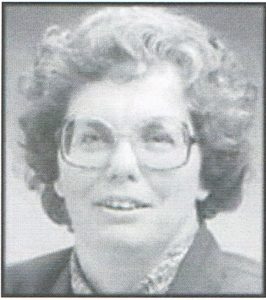 The Donna Holt Siemiatkoski Genealogy Volunteer Award is presented at each conference to an individual who has provided outstanding volunteer service to the New England Regional Genealogical Consortium or its member societies, and as such to the field of genealogy, over and above the job to which they were elected or appointed to do. Donna was a founder of the Descendants of the Founders of Ancient Windsor and served as its first President. She served on the Board of Governors of the Connecticut Society of Genealogists, and was their representative to the Federation of Genealogical Societies. She was instrumental in the formation of the Connecticut Professional Genealogists Council. As a delegate to NERGC, Donna encouraged members of New England's genealogical community to work together for the common good. Following her death in August 2001, NERGC established an award to recognize a person who best personifies Donna's spirit of volunteerism.
Member societies in NERGC are strongly encouraged to nominate for the 2023 Donna Holt Siemiatkoski Award people whose service to our organizations and consortium follows Donna's example. Nominations should include a summary of the nominee's activity and a statement from the nominating organization of the reasons for believing that the nominee is a particularly suitable candidate for the award. Thanks to all NERGC organizations for helping us find a good award recipient!
Past Recipients
2023: Patricia Stano-Carpenter

2021: Judy Izenberg

2019: Mary Choppa

2017: Richard & Pamela Roberts

2015: David Martin

2013: David Rosen

2011: Melinde Lutz Byrne

2009: Thomas F. Howard

2006: Cherry Fletcher Bamberg

2005: Cheryl Willis Patten

2004: Marcia Iannizzi Melnyk

2003: Rev. Dr. Robert L. Rafford

2002: Cecilia Marianne Rose