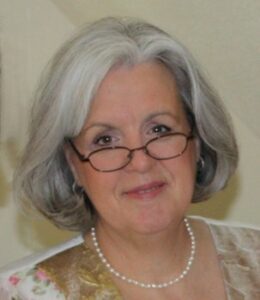 Virtual NERGC 2021 kicks off this Thursday, April 1 with Gathering Day 1, a full day of scheduled presentations and live chat. Be sure to join us for:

10:00 – 1030 Opening Session

Join us for welcoming remarks by NERGC'S President and Conference Chairs and the presentation of the Donna Holt Siemiatkoski Volunteer Award

11:00-12:00 Pat Richley-Erickson "7 Habits of Highly Effective Genealogists"

12:00 – 1:30 Virtual Exhibit Hall. Be sure to visit the Virtual Exhibit Hall during this unopposed time. Many of the exhibitors will be hosting live video chats–a Zoom meeting that mimics the experience of approaching a booth in an in-person exhibit hall. Although other attendees may be asking a question, you can do the same when there is a break in the conversation.

1:30-2:30 Alice Ferretti "Thinking Outside the (Search) Box: Ancestry Search Strategies"

3:00-4:00 Jill Morelli "FamilySearch: Don't Miss the Unindexed 70%"

4:30-5:30 Live chat with Pat Richley-Ericson

6:00-7:00 p.m. a Virtual Banquet presentation by English Author Nathan Dylan Goodwin

Nathan's topic is "Using Fact in Fiction". It will be added to the other available pre-recorded sessions after April 1.